About
Blow-and-Go Ignition Interlock
Blow-and-Go is the Nation's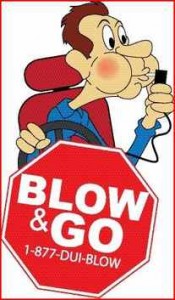 Premier Ignition Interlock System company. Blow-and-Go began as the       Ignition   Interlock division of Offender Monitoring Solutions.
Offender Monitoring Solutions
OMS supplies house arrest,ankle bracelets, gps tracking and   drug and alcohol monitoring to clients as they are mandated by the courts and local judges. We work hand in hand with the judicial system to help ensure offender compliance.
We save Taxpayers Money
What's so great about that, you say? Well, we help to eliminate the taxpayer burden. By making offenders be responsible for their actions monetarily we decrease the burden to the taxpayer. Also we provide monitoring that virtually all law enforcement agencies need, but cannot afford. We are the stop gap in the system, we provide accountability. We Do It for Less.
The Advanced, User Friendly and Technologically Evolving Ignition Interlock System

Blow-and-Go offers the most advanced and user friendly ignition interlock device on the market, but that's not all. We are currently developing and changing our processes to help our users fully understand the system and their role as a participant. You can reach the Blow-and-Go off ice by dialing 360-546-1234
Didn't Find What You Are Looking For? Search Here Now!